Master Plan Kickoff Meeting
Please join us at 6pm on Monday, April 12th for the kickoff of the Sandtown-Winchester and Harlem Park Community Master Plan process. You are invited to help create a common vision for our neighborhoods' thriving future.
Many of us are aware of the ways that historic disinvestment has harmed our communities for decades. The Sandtown-Winchester and Harlem Park neighborhoods are working together to create a master plan for development and community reinvestment that will reimagine West Baltimore as a thriving environment to live, work, play and worship.
Please help us spread the word by sharing this information with your neighbors. Visit the website for more information.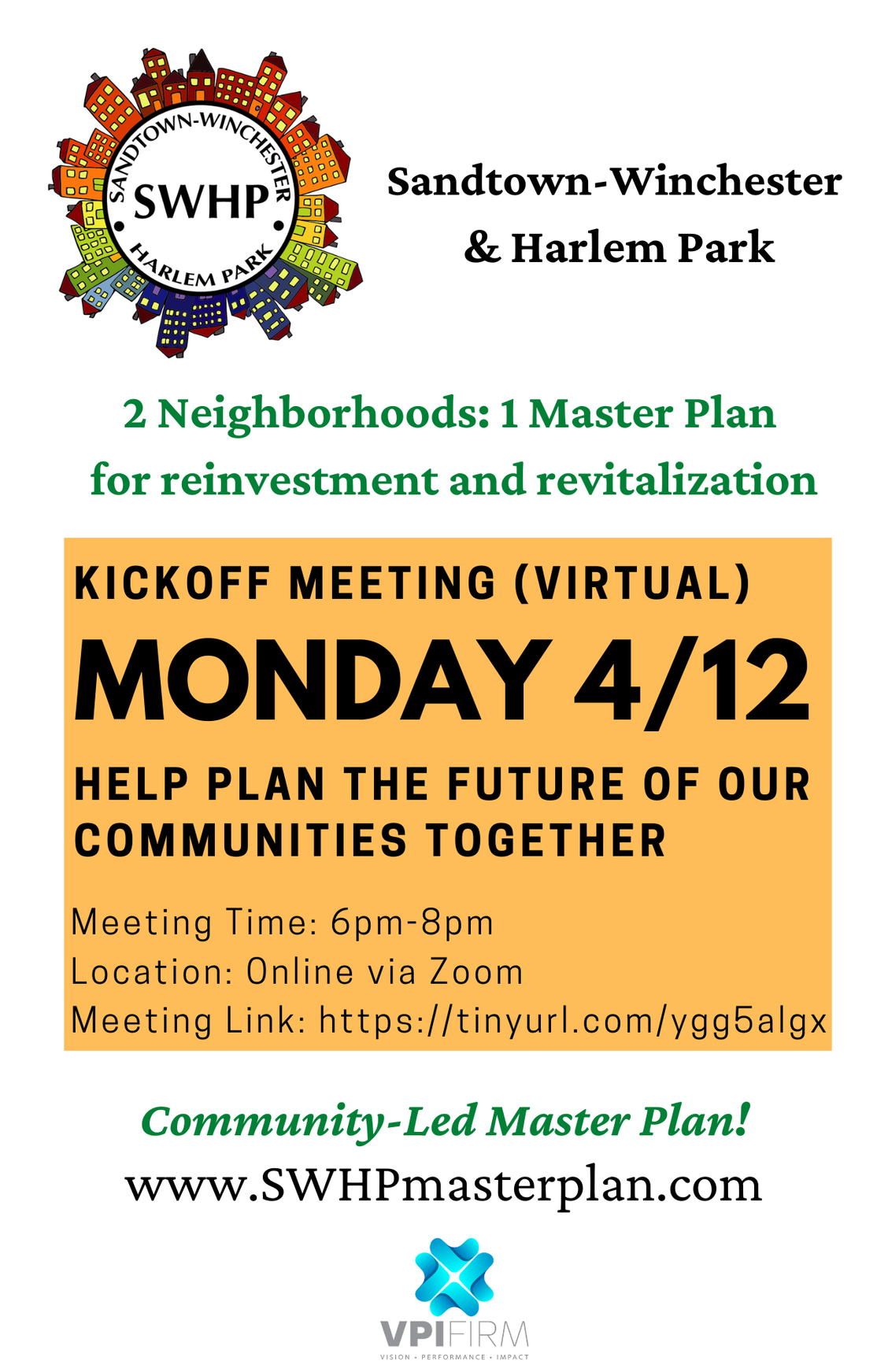 Copyright (C) 2021 SWHP Master Plan Collective. All rights reserved.
You are receiving this email because you have attended a Camp Beemore event in the past!
SWHP Master Plan Collective
Baltimore
, Maryland 21203
Do you like this post?